Welcome to our

experience!
*best viewed at a resolution of 1280 x 1024*
This was our first FaeryCon and I have to begin by saying it was one of the most inspiring, rejuvenating events in my life. Having had a rather uncreative year, feeling kinda burnt-out and suffering from Hallowe'en withdrawal, going to this Faery Convention was just what I needed: the people were wonderful, relaxed and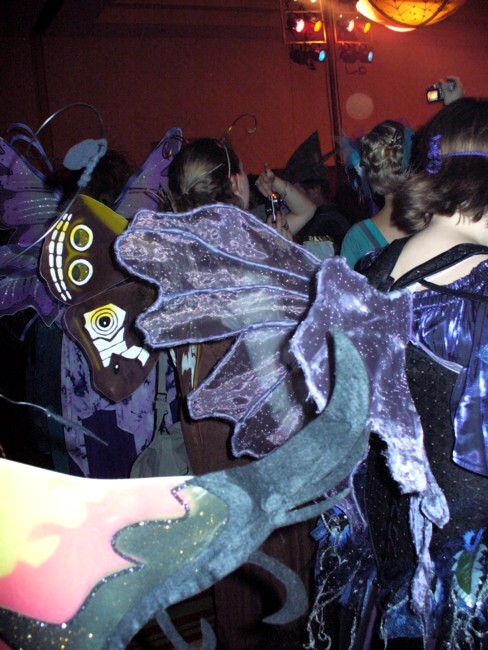 out-of-this-world creative!
Imagine a weekend long event where a good number of the organizers, vendors and participants are all in costume all of the time and thoroughly enjoying each others' company!
Sales seemed
unimportant, everyone had a moment for the children in attendance, there was no pushing or over-crowding...
a relaxed air of enthusiasm and enjoyment invigorated everything!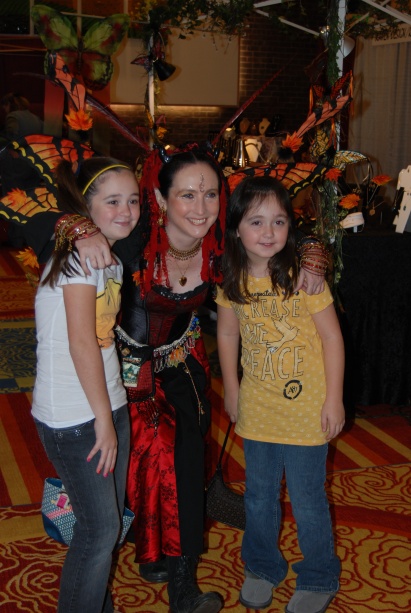 What made it so great?
Well, hats off to the Masters of Ceremony, who knew their audience and were true masters of entertainment.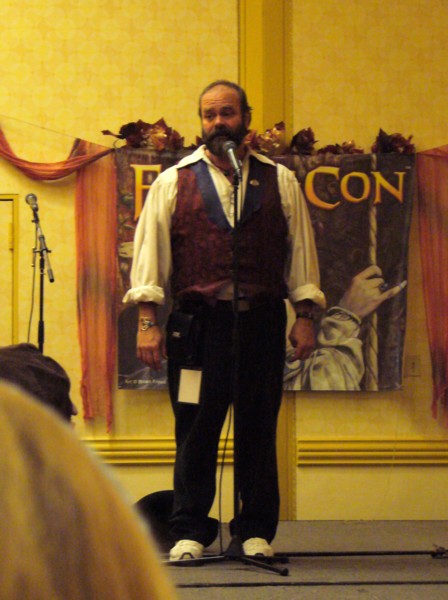 Mark Lewis was the most engaging storyteller I've heard, and fearless in his efforts to entertain (as witnessed when he stood before a getting-restless-and-not-so-friendly crowd of Bad Faeries waiting a very long time for the band Faun to set up at the Bad Faery Ball).
Here he is telling his brilliant "The 13 Cookie" story. Wow, Mark, you disserve golden faery wings!
The Green Man, Billy Scudder, also deserves a huge round of applause for his comic relief and gentle humor. And what a fantastic costume!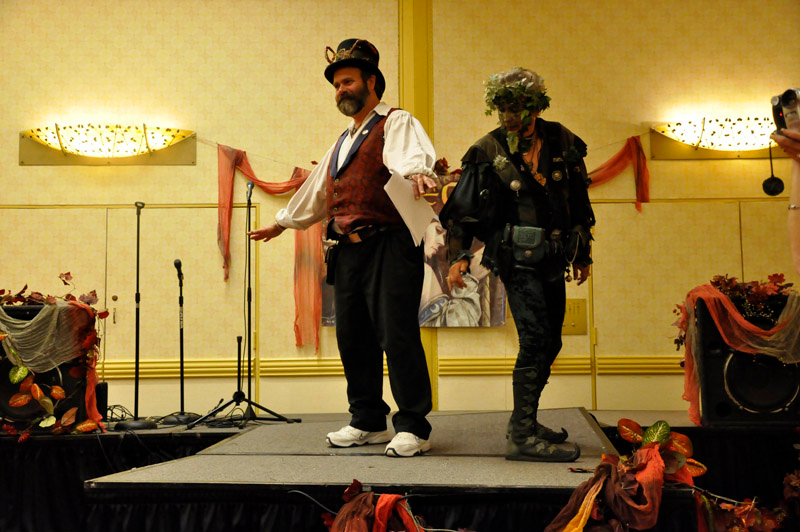 Also very important was the fact that everything took place in one hotel, the Hunt Valley Marriot, which was comfortable in every way. Outside of Baltimore, the area was clean, hilly and treed and the hotel itself definitely lent itself to a Faerie Convention with its very green-inspired decor, as you'll see in the pictures.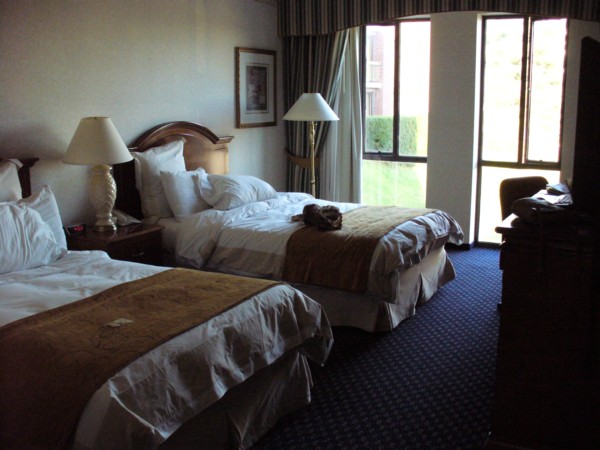 Here's our room, and there's Mom. As you can see, we had lots of space...
...Enough space to immediately invite a ferret to come and join us! "Marriott" loved the windows, which we left open for him.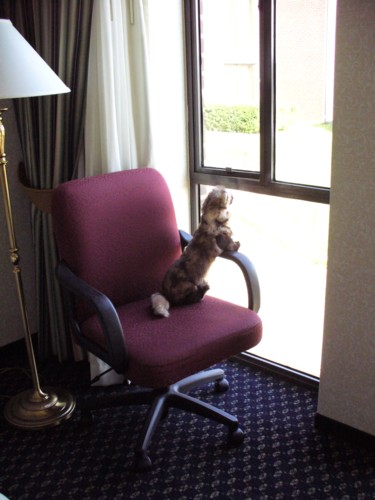 As for food and getting around, there was a high-end grocery store, Wegmans, in a fancy mall about 5 minutes walking distance.
This is the mall, with decorative horses made of straw.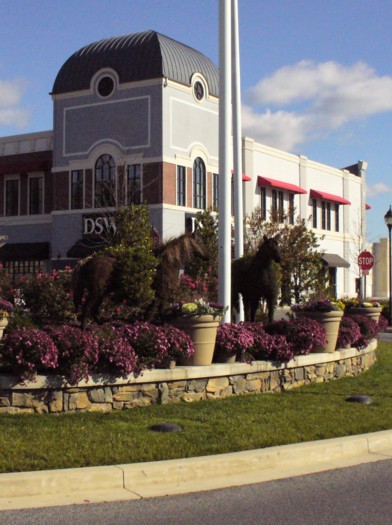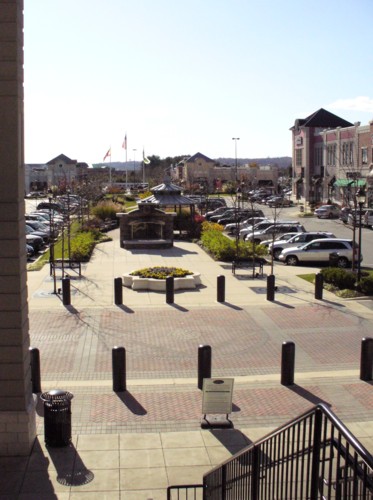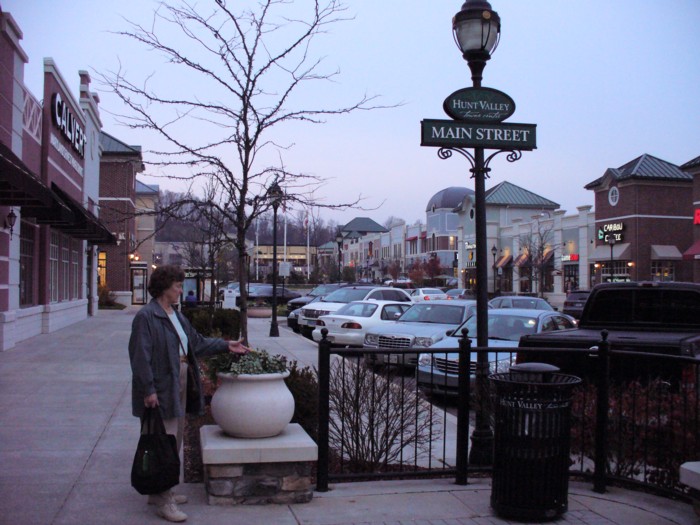 And here's Mom... frost had not yet killed the flowers!
Continue by clicking here.
Photos by us or borrowed off the FaerieCon website or its facebook, or http://conjuringink.wordpress.com:80/2009/11/08/faeriecon-2009/